New Shine Electric Hand Held Dot Pin Engraving Machine NS-PE01, NS-PE02
Brand :

New Shine

Product Code :

PE01/02

Availability :

1
New Shine Electric Hand Held Dot Pin Engraving Machine NS-PE01, NS-PE02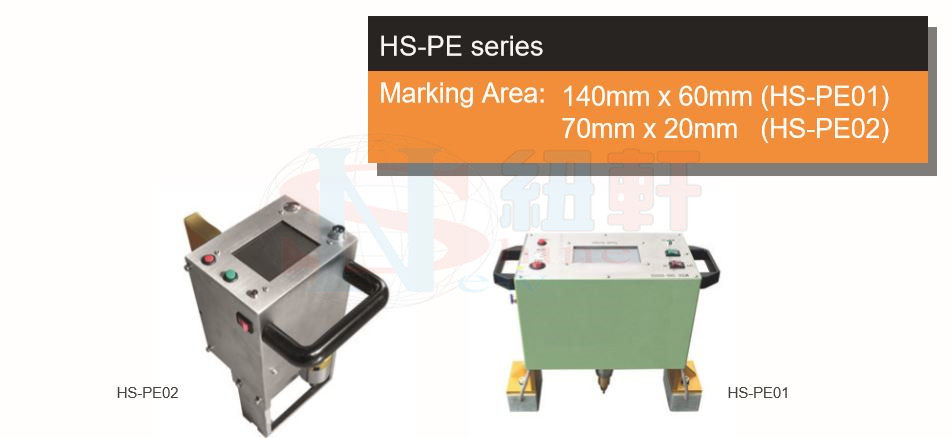 Features & Benefits
New Shine handhled marking machine is a completely portable design. It has an optional battery version and is available with a 3.5" to 5" touch screen with easy use software. You can conveniently mark big & heavy metal parts and also components which cannot be normally mounted on a bench. This precise marking unit helps in quick marking with high stability. It uses an imported high quality stepper motor and electric parts ensuring good performance under various operating environments.
■ Low consumptions-One hard alloy tungsten marking pin normally can last one year. ■ High performance-Simple, portable design and high end technology provides reliable, efficient and quick marking. ■ Permanent result-Clear and deep marking that creates permanent marks ■ Stable- strong electromagnet basement or bracket basement for support, making it vibration free and highly impact resistant. ■ High technology-Can be used to mark on uneven surfaces such as metal tubes and rods. ■ The marking content include English letters and numerals, graphics, logos, dot matrix, circled text and special symbols.

Customization ■ Marking window sizes as required ■ Electromagnetic basement offers stability
Ease of Use ■ Compact and heavy duty design can suitable any hard environment.
■ Robust shell offers strong shock resistance ■ Easy to operate. No need connect to computer or air compressor.
■ Low maintenance with 1-year marking-pin life ■ Low electrical consumption
Performance ■ Deep marking with hard alloy tungsten pins ■ High marking precision and accuracy ■ HEF technology can support uneven surface marking ■ Marking speed of 40mm ~ 50mm/s ■ Can marking part hardness up ot 60 HRC
Portability ■ Lightweight marking head, easy to move. ■ High flexibility, easy to operate ■ Integrated touch screen and software, your side just plug and play.
Application
The Dot Peen marking system serves several industries beautifully. Our marking engraving machine fulfills the
marking needs of the Aerospace, Electronics, Metal Processing, Vehicle, Medical and other industries. It offers
efficiency and accuracy combined with utmost convenience.