New Shine W-5889 Smart Electronic kits
Brand :

New Shine

Product Code :

NS-W5889

Availability :

10
This product has a minimum quantity of 5
New Shine W-5889 Smart Electronic kits
As one of t he first generat ion electronic blocks, W-5889 electronic blocks, which were listed in 2003,
were listed in Chinese and English. They were completely separat ed in color boxes and instructions,
and made a great improvement in function. Many new circuits were added to integrat e knowledge,
interest and practicality. It can be applied flexibly: hand control and magnetic control. Light control,
water control, sound control, electronic control, touch, vibration and other control methods, directly
according to the circuit schematic fast assembly of various interest ing circuits and practical circuits.
The assembled electronic device can be directly applied to real life. Such as: wireless microphone,
music doorbell, burglar alarm, amplifier, rain alarm, flashlight, power amplifier and music 5891 kinds of
circuits. It has been used as a school t eaching material in some parts of the country. It is used for
students in school teaching. In foreign exports, 5889 English versions of the English version belong to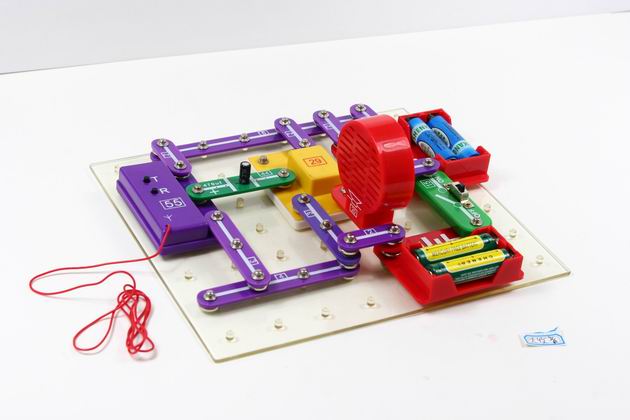 W-5889
Electronic block kit
SKU No.
52.0/4 4.5/32.5